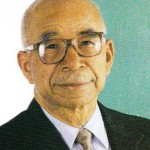 HARVEY, Dr. ROBERT H. – 91, of Knoxville, went home to be with his Lord and Savior Jesus Christ on Tuesday, May 27, 2014.  He was born on November 16, 1922 to Reverend and Mrs. John H. Harvey of Lumberton, MS.  Following lengthy battles with tenacious illnesses, Dr. Harvey was surrounded by his family at UT Medical Center as he peacefully entered into his heavenly reward.   A faithful elder of Eastminster Presbyterian Church and a past moderator of the East Tennessee Presbytery, Dr. Harvey is remembered as a stalwart advocate for formal education, military service and community service.   Following his 1940 enrollment in Knoxville College, he enlisted in the US Army, where he served with the 11th Armored Division of General Patton's Third Army.  Dr. Harvey's unit provided transport services as The Red Ball Express.  His ability to speak German aided in his most indelible memory: the May, 1945 retrieval of Holocaust survivors from a Munich-area concentration camp. WW2's end allowed him to earn his undergraduate degree at Knoxville College, his Master's at the University of Rochester and his doctorate at Columbia University.   As a Knoxville College math professor, the dean of academics, interim president and Acting President, he enjoyed motivating students to exceed their limitations.  Continuing to champion educational excellence, he also served at the National Science Foundation in Washington, D.C. , the US Department of Education, the Louisiana Department of Education, and the Texas Higher Education Commission.  Active in civil life, Dr. Harvey was a volunteer on many boards including the Knoxville Symphony and the Joy of  Music School.  As a member of  the Knoxville Kiwanis Northside, he served as their Kentucky/Tennessee Lieutenant Governor  and since 1973 has been fondly regarded as a volunteer score keeper for his friends from the Cerebral Palsy Center who are bi-weekly bowlers.  Dr. Harvey was quoted as saying ,"These people inspire me.  They are the most appreciative people I've been around". 
He is survived by his bride of almost 70 years, his college sweetheart Edwina P. Harvey, their children Sharon Harvey Carswell with  Earl Carswell, Robert Brian Harvey with Katherine Ann Harvey, Dr. Denise Harvey, who preceded him in death in 2011, grandsons, Jason with Elizabeth Harvey,  and Benjamin Harvey, and great- grand daughters, Julia and Sierra Harvey, sisters, Clementine Benton  of MS, Marian Ferrell of MD, brothers, Calvin Harvey of MD, Charles Harvey of MI , brother in law, Leander Taylor Sr. of  MS, sisters-in-law, Catherleen , Shirley, Armetha, and Carolyn  Harvey, many nieces and nephews, and a host of colleagues and friends.
In lieu of flowers, contributions may be made to Knoxville College, 901 Knoxville College Drive, Knoxville 37921.
The family will receive friends Monday, June 2, 2014 from 11 am – 1 pm at Eastminster Presbyterian, 4904 Asheville Hwy, Knoxville  37914, with funeral  services at 1:00 pm.  Interment will be on Tuesday, June 3, 2014 at 11:30 am, at Tennessee Veteran's Cemetery with full military honors, 2200 East Governor John Sevier Hwy., Knoxville 37920. Services to conclude with full dove release.